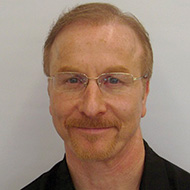 Bill Anderson
Licensed Sales Representative
About me:
Resident of Nevada County for 14 yrs
Graduate of Rochester Institute of Technology
Certified to sell UnitedHealthcare® Medicare Products for 9 years
Currently serving more than 900 local members
Bill's information
OFFICE ADDRESS:
P.O. Box 3324
Grass Valley, CA 95945
I'm here to help
When it comes to Medicare, one size definitely does not fit all. What works well for your neighbor may not be the right plan for you. Some people may be looking for a stand-alone prescription drug plan to supplement their Original Medicare plan. Others may choose a Medicare Advantage plan that combines doctor appointments, hospital visits and prescription drug coverage into one simple plan. These plans also often include other features, like vision and dental, that could help you save even more money. I'm happy to help you find a plan that meets your needs.
---
Call me directly to set up a time for an in-person session.
530-432-7988
Frequently Asked Questions
Q: Why should I choose UnitedHealthcare?
A: At UnitedHealthcare we listen to your needs and offer you many different plans to choose from. Because feeling good about your health starts with feeling good about your health care coverage.
Q: Can I bring a friend, neighbor or relative to a neighborhood meeting?
A: Yes. You are encouraged to bring a friend, neighbor or relative to neighborhood meetings. If you are bringing additional guests, please RSVP as space is limited.
Q: How long does a neighborhood meeting last?
A: The duration of a neighborhood meeting can vary by location, attendance and time of year. A typical neighborhood meeting may include a 45-minute presentation completed by a licensed sales agent and a 15-minute question-and- answer session.
Q: Will food be served at neighborhood meetings?
A: Refreshments may be served dependent on the location. Some locations may provide a light snack and/or refreshments.
Q: When can I enroll in a Medicare health plan?
A: There are two basic times to enroll. Open Enrollment Period (OEP) runs from October 15 through December 7. Some individuals may qualify for a Special Election Period (SEP), where they can enroll throughout the year. Reasons for qualifying for a SEP include:
You recently moved to a new service area
You qualify for extra help with your prescription drugs
You are on Medicare and Medicaid
Q: What happens if I request a consultation?
A: You will be given the opportunity to learn about your Medicare plan options through face-to-face interaction with a UnitedHealthcare Medicare Solutions licensed sales agent. During these meetings you can explore your options and receive advice from a local agent who can help you enroll in the plan that may best meet your needs.